We recommend you visit our opinion on the updated 2016 model:
LG UH770V
The LG UF770V is a TV with resolution 2015 Ultra HD (4K). The 4K TVs are recommended for viewing HD content at least, to see the usual TV are not recommended. This model is mid-range and is available from 43-79 inches. SmartTV system used is the new webOS 2.0 which improves system speed 2014. The panel is IPS with Edge LED technology, and improvement for fast moving images have 1000Hz. SmartTV good system, where the speed is improved. 4K resolution delivers crisp, sharp images ideal for HD or UHD content.
Technical / Specifications:
Screen Size: 40, 43, 49, 55, 60 and 65 inches.
Technology: IPS Edge LED Local Dimming
Resolution: Ultra HD 3840x2160
3D: -
PMI: 1000Hz
Refresh rate: 100Hz
Processor: Tru Ultra HD Engine
Smart TV: webOS 2.0
Other:
3x HDMI
2x USB 2.0 + 1x USB 3.0
Magic Remote
Audio 20W
View all specifications (LG website)
Design LG UF770V: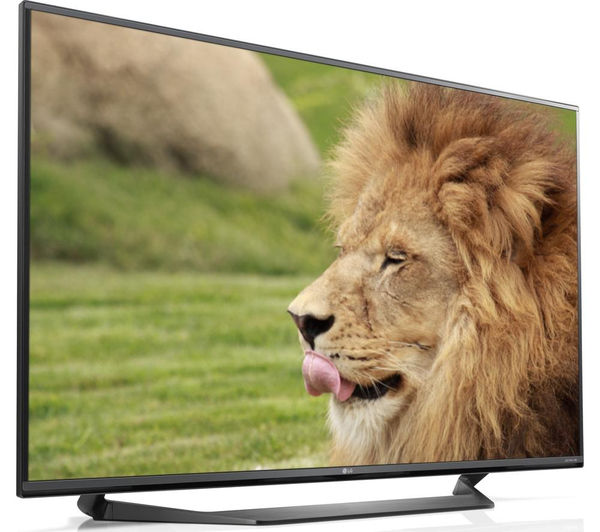 LG UF770V (currys.co.uk)
Other LED TV like LG UF770V?
The LG UF770V is not the best TV 2015, although the Smart webOS works really well and smoothly and it includes the command "Magic Remote", the picture quality is not so good. Especially we note that the black level is low; although quality remains if we expand the viewing angle. If the TV is in a dark room, the blacks are nearly to gray. The connectivity and quality is good, but we can not recommend the LG UF770V, as its price the picture quality should be excellent.

Model Name:
What's the meaning of the name of LG 2015 TV?
LG 43UF770V
LG 49UF770V
LG 55UF770V
LG 60UF770V
LG 65UF770V