The Samsung J5500 is a Smart TV with HD resolution and flat screen TV without 3D. Samsung, the king of television in recent years, presents this model as an LED TV, with the new system SmartTV: Tizen, without extras. This is one of the low-end models and the price is low. In picture quality, this TV incorporates MicroDimming panel technology and is VA. The connectivity is good, it has 3xHDMI and 2xUSB, but do not believe that a normal user needs more.
Technical / Specifications:
Screen Size: 32, 40, 48, 50, 55 and 60 inches.
Technology: VA LED MicroDimming
Resolution: Full HD 1920x1080
3D: -
PQI: 300
Refresh rate (real): 50Hz
Processor: Quad-core
DTV Tuner: DVB-T2/C
Smart TV: Tizen
Other:
View all specifications (Samsung website)
Design Samsung J5500: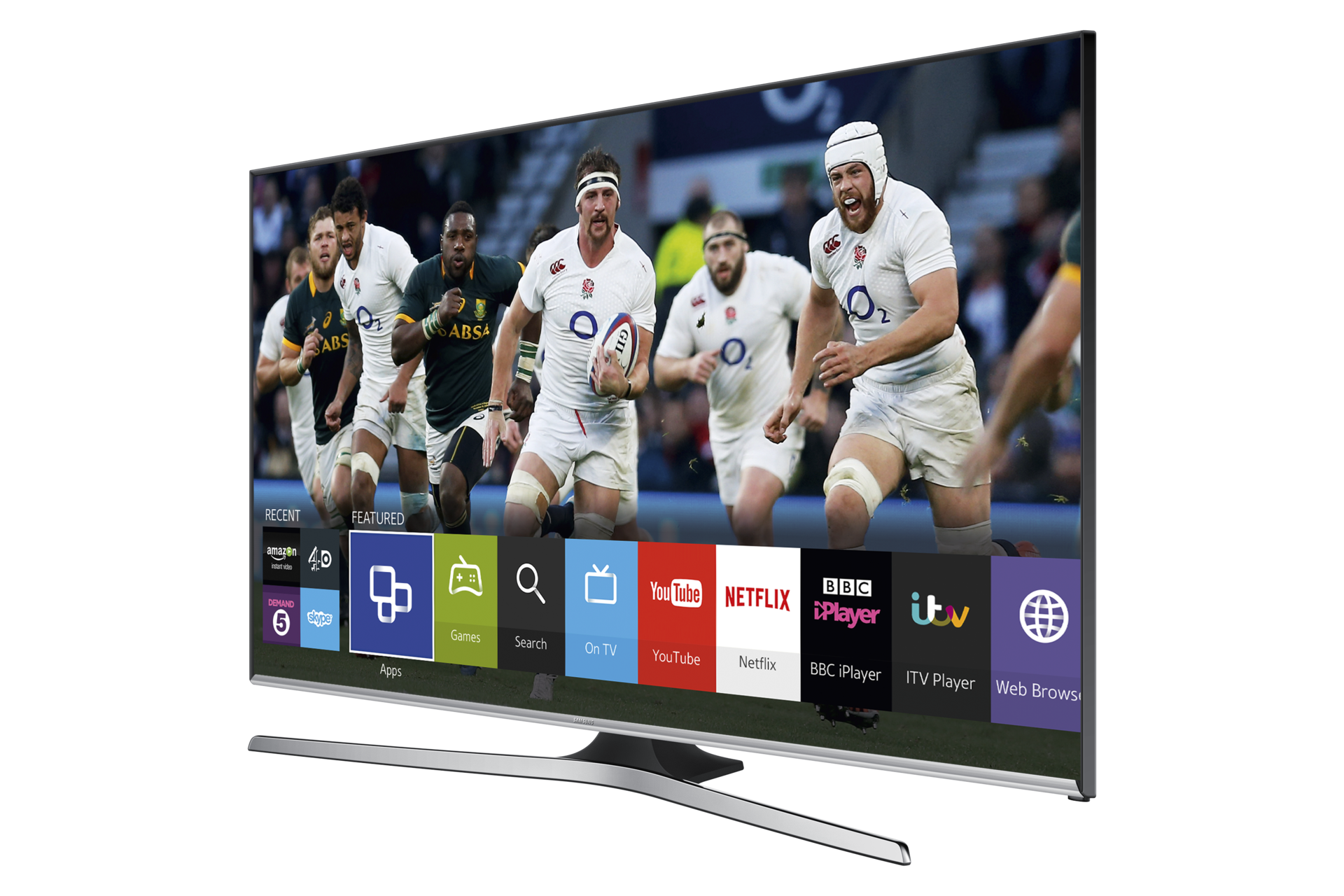 Samsung JU5500 (samsung.com/uk)
Other LED TV like Samsung J5500?
Our opinion about the Samsung J5500 is good, very good if we ignore the angle of view. The picture quality is bad when we watch the from the sides. Anyway it is a highly recommended TV, both dark and well lit rooms, the picture quality is good. The SmartTV works well, although it seems that is not the best of 2015. We recommend you buy a TV with more Hz if you're very demanding sports or action movies (not recommended for gamers). We think the Samsung J5500 is very good, better than the competition for the same price TV.

Model Name:
What's the meaning of the name of Samsung 2015 TV?
Samsung UE32J5500
Samsung UE43J5500
Samsung UE48J5500
Samsung UE50J5500
Samsung UE55J5500