The Samsung JS9500 is 4K TV 2015, probably the best TV you can buy in 2015. The price is really prohibitive, only affordable for those who have no money problems. Screen sizes are available: 65, 75 or 88 inches, so it only comes in big houses. This TV has the best picture of 2015, really impressive, includes all of Samsung technological innovations to improve the image. In addition to exceptional quality, which should be the highlight of all televisions, this is a complete TV with good SmartTV: Tizen, extras and excellent 3D.
Technical / Specifications:
Screen Size: *65, 78 and 88 inches.
Technology: VA Full-Array LED UHDimming Precision Black Pro
Resolution: 4K UHD 3840x2160
3D: Active
PQI: 2400Hz
Refresh rate (real): 200Hz?
Processor: Octa-core
Smart TV: Tizen
Other:
4x HDMI
3x USB
Twin Tunner
Smart Touch Remote
WebCam
One Connect Mini
Evolution Kit
*60/70W
View all specifications (Samsung website)
Visit TV LED Glossary for more information about what does mean HDMI, HDReady, CMR, HZ..
.
Design Samsung JS9500: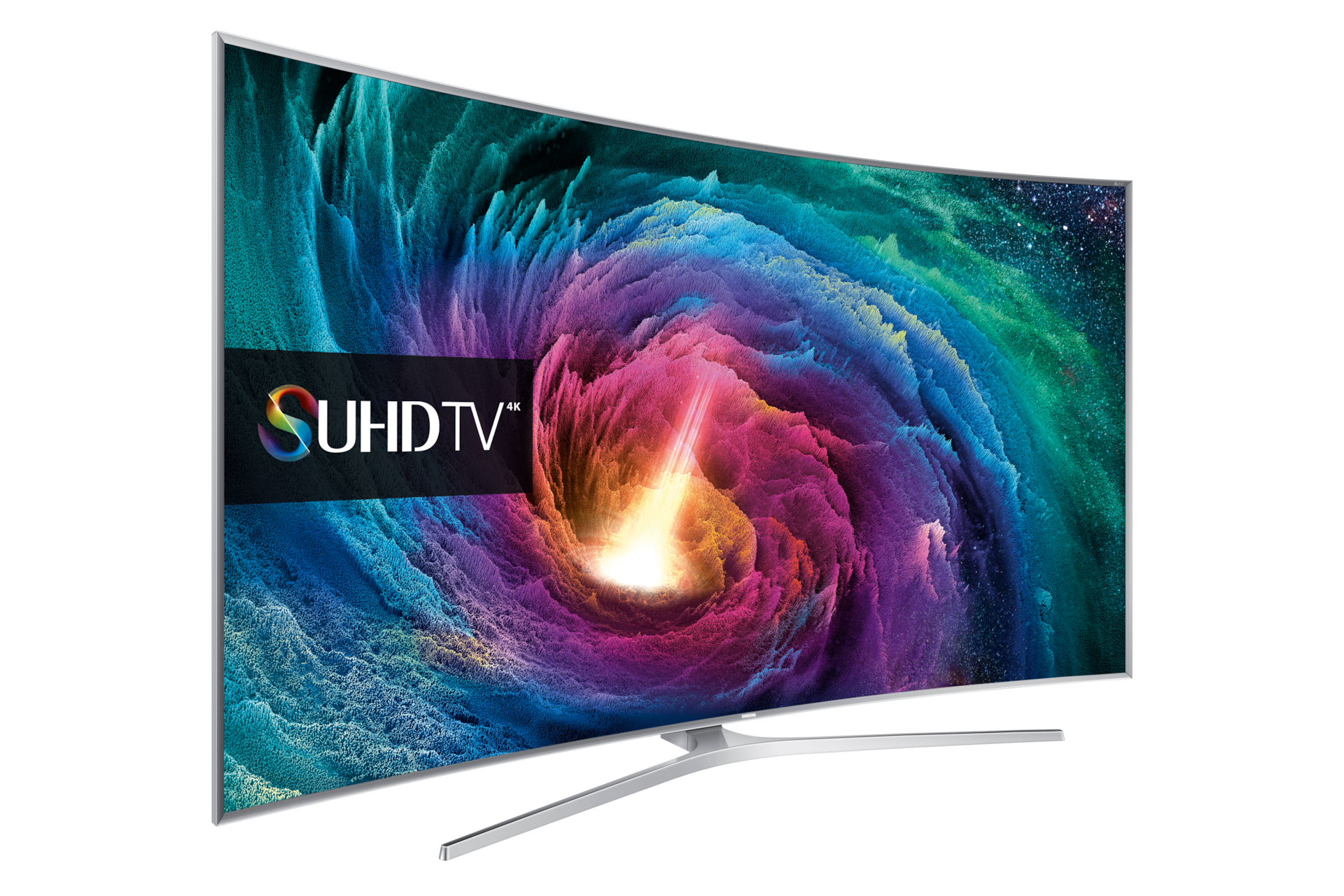 Samsung JS9500 (samsung.com/uk)
Other LED TV like Samsung JS9500?
Our review of the Samsung JS9500 is excellent, it is the best quality 2D and 3D image of the moment. As we have said is a TV that not only offers picture quality uncommon, also includes the necessary extras. This is a TV with resolution UltraHD, although Samsung appoints SUHD, with a good system SmartTV and active 3D quality. The main inconvenience, rather the only drawback I can mention is the price, available only to who money is not an issue. For the rest of us we recommend reviewing the lower model JS9000, which is not as excellent as the JS9500 but costs about 2000lb less. Both models: JS9000 and JS9500 are recommended for gamers because they have around 20ms inputlag.

Model Name:
What's the meaning of the name of Samsung 2015 TV?
Samsung UE88JS9500TXXU
Samsung UE78JS9500TXXU
Samsung UE65JS9500TXXU
You can check our
List of all models Samsung TV LED for 2015