Samsung The TV JS9000 is one of the best models of 2015. This television offers 4K resolution, Samsung calls it SUHD, but it's just a name. It is a curved screen TV and is sold in 48, 55 and 65 inches, the picture quality is excellent and includes all the technological innovations of Samsung: Peak Illuminator Pro Nano Crystal Color, Precision Black, UHD Dimming ... These get technologies offer excellent contrast and well defined bright images. The Samsung JS9000 is a complete TV features the new system SmartTV: Tizen including the Smart Touch Control and 3D active. The 60W Audio system is powerful but not much higher than other competing models.
Technical / Specifications:
Screen Size: 48, 55 and 65 inches.
Technology: VA Edge LED UHDimming Precision Black
Resolution: 4K UHD 3840x2160
3D: Active
PQI: 2000Hz
Refresh rate (real): 200Hz?
Processor: Octa-core
Smart TV: Tizen
Other:
Twin Tunner
4x HDMI
4x USB
Smart Touch Remote
One Connect Mini
Evolution Kit
60W
View all specifications (Samsung website)
Visit TV LED Glossary for more information about what does mean HDMI, HDReady, CMR, HZ..
.
Design Samsung JS9000: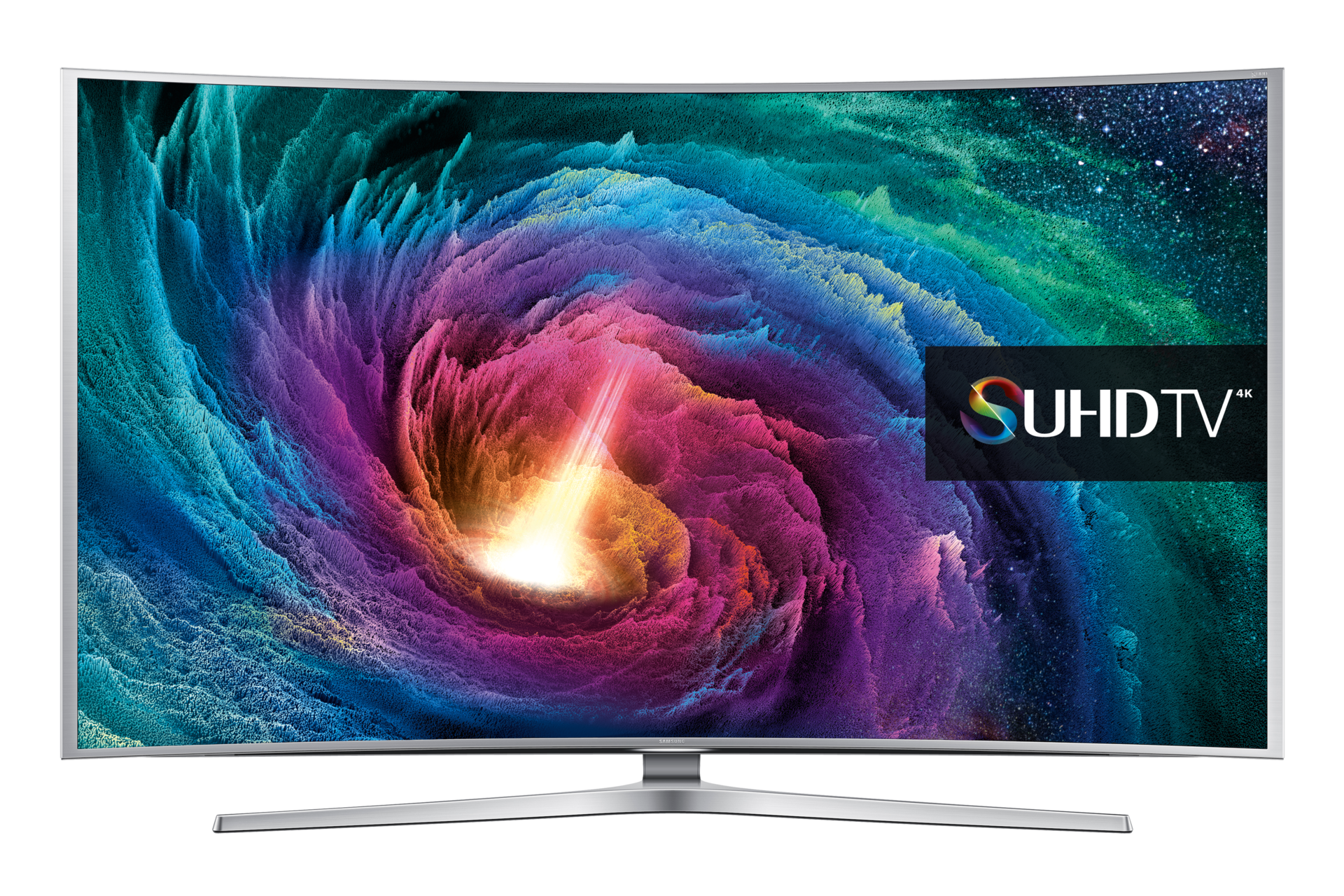 Samsung JS9000 (samsung.com/es)
Other LED TV like Samsung JS9000?
Our opinion about the Samsung JS9000 is very good, this is a very expensive TV, but far less than the JS9500 that has an image slightly higher but not affordable price. The picture quality is almost excellent, the complete TV: the SmartTV works well, 3D has good resolution, the Smart Control improves the usability of the Tizen platform, the sound is right even recommend buying an external system, ... Everything we can say about this TV is great, if you have enough money we recommend you to buy the Samsung JS9000, no doubt buy this TV is a hit.
We can not end without recommending this TV also gamers, as well as great picture quality Sony JS9000 is less than 25ms of inputlag.

Model Name:
What's the meaning of the name of Samsung 2015 TV?
Samsung UE48JS9000TXXU
Samsung UE55JS9000TXXU
Samsung UE65JS9000TXXU
You can check our
List of all models Samsung TV LED for 2015