The Samsung JU6000 is a TV with 4K resolution 2015. This does not include 3D TV compatibility, available only on models Top. The Smart is the new Tizen platform system that works pretty well. We highlight image quality 4K resolution and 800Hz PQI to improve the quality of images with fast moving. The Edge LED panel and improvements as "Contrast Enhancer" improve 2D picture quality, especially in contrast.
We recommend you visit our opinion on the updated 2016 model:
Samsung KU6000
Technical / Specifications:
Screen Size: 40, 48, 55 and 65 inches.
Technology: LED Micro Dimming Pro
Resolution: 4K UHD 3840x2160
3D: -
PQI: 800Hz
Refresh rate (real): 100Hz?
Processor: Quad-core
DTV Tuner: DVB-T2 / C
Smart TV: Tizen
Other:
View all specifications (Samsung website)
Visit TV LED Glossary for more information about what does mean HDMI, HDReady, CMR, HZ..
.
Design Samsung JU6000: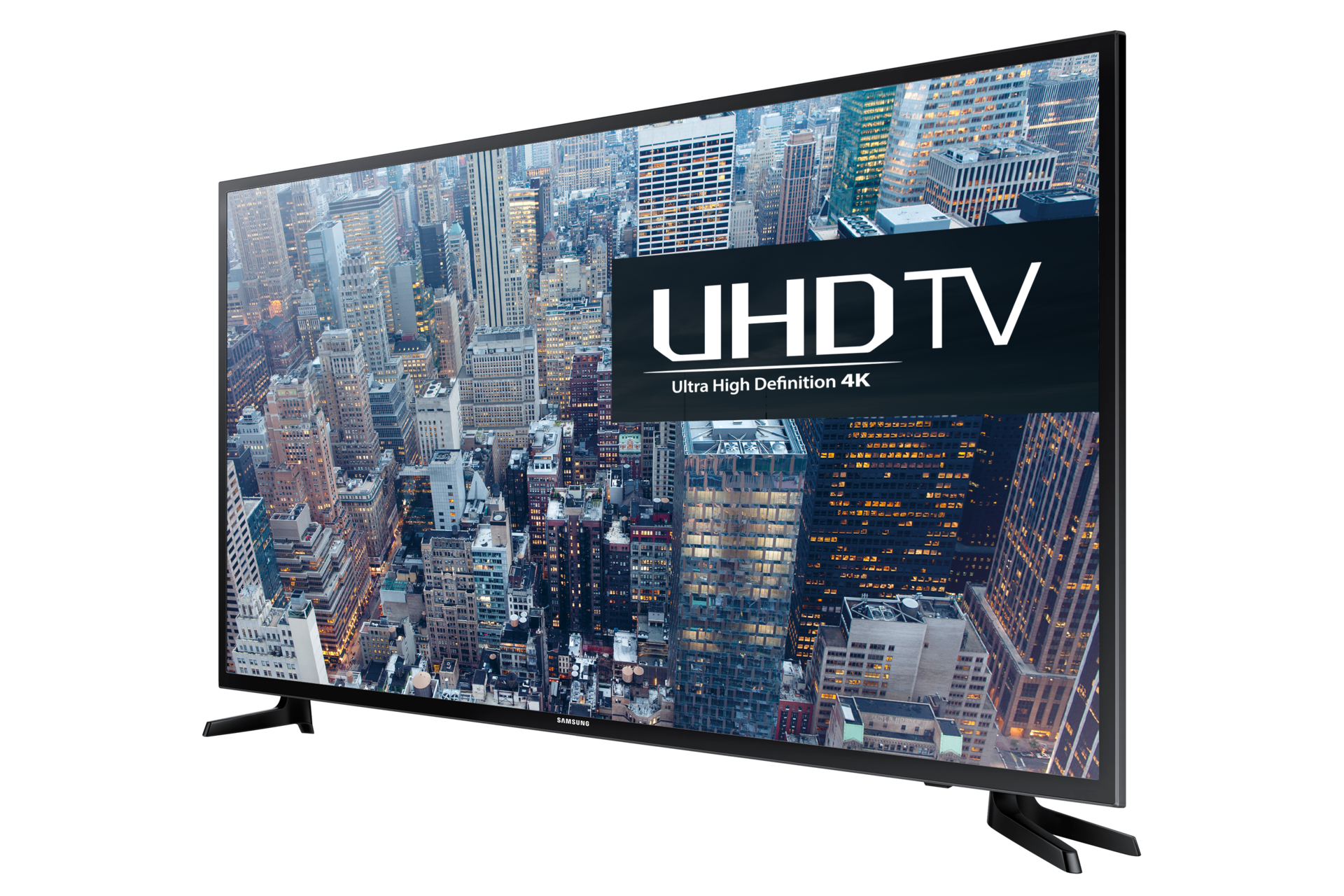 Samsung JU6000 (samsung.com/uk)
Other LED TV like Samsung JU6000?
Our review of the Samsung JU6000 is unclear, the fact that it is a not available in all stores model does not allow us to compare prices. This is the most economical 4K Samsung 2015 with a good system of SmartTV. The JU6000 has the same price as the JU6400, much more common. In other brands we compare it with the Panasonic CX700B a bit expensive but one of the best TV value of 2015, although this Panasonic has worse Smart system.
Model Name:
What's the meaning of the name of Samsung 2015 TV?
Samsung UE40JU6000KXXU
Samsung UE48JU6000KXXU
Samsung UE55JU6000KXXU
Samsung UE65JU6000KXXU
You can check our
List of all models Samsung TV LED for 2015