The Samsung J5100 is a low-end model with 2015 HD resolution. This LED TV is one of the cheapest you can buy with this resolution. It does not include 3D and Smart TV, it's just a TV to watch TV. The picture quality is not bad for a TV of this price range and it features PQI 200Hz for watching action movies or sports. This model is not common and is only available in certain stores.
Technical / Specifications:
Screen Size: 32, 40, 48, 50 and 55 inches.
Technology: VA LED
Resolution: Full HD 1920x1080
3D: -
PQI: 200
Refresh rate (real): 50Hz
DTV Tuner: DVB-T2/C
Smart TV: -
Other:
View all specifications (Samsung website)
Design Samsung J5100: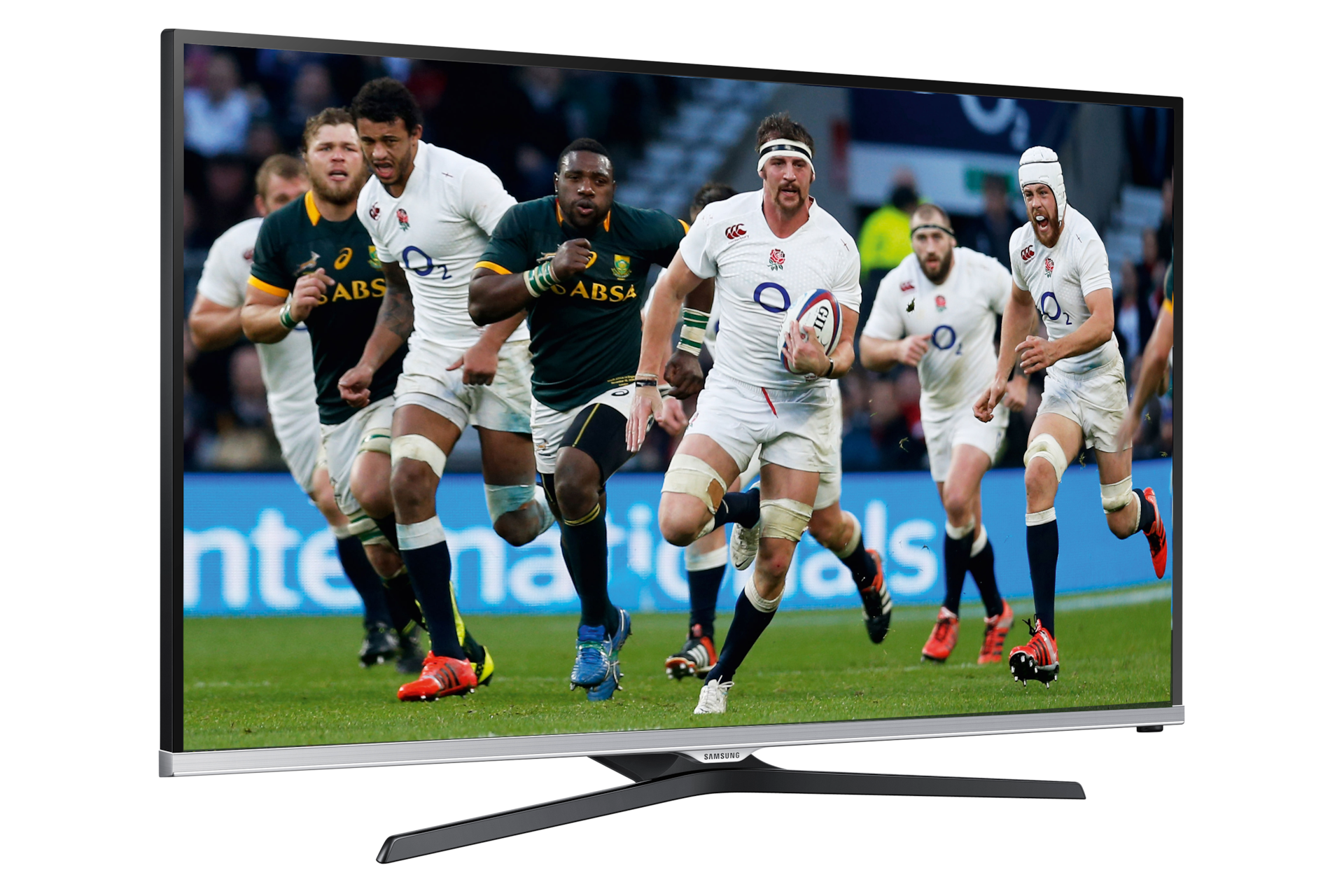 Samsung JU5100 (samsung.com/uk)
Other LED TV like Samsung J5100?
Our opinion about the Samsung J5100 is not bad, although it is clearly not the best TV in the world we can say it is the cheapest recommended TV. The picture quality is not bad and the resolution is full HD. This TV incorporates 2xHDMI and a USB port. We recommend you buy the Samsung J5100 if you want a cheap no extras LED TV. We recommend you review the model Samsung J5200 before deciding on this model, it has a very similar price, but it is compatible with Smart.
Model Name:
What's the meaning of the name of Samsung 2015 TV?
Samsung UE32J5100
Samsung UE43J5100
Samsung UE48J5100
Samsung UE50J5100
Samsung UE55J5100